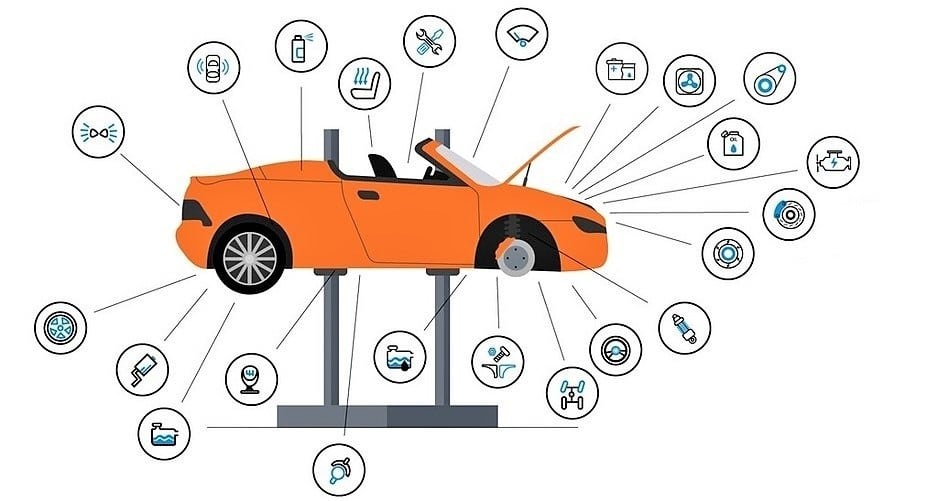 Roadworthy Inspection ensures the safety standard of the vehicle being offered for sale, transferring registration, or for re-registration purposes. It is a process to check the car and make sure that key components are in good condition for safe road use.
Here are a few simple checks to help you get a roadworthy certificate in your first attempt.
Battery
Any imperfections or faults with the battery life could warrant certification failure. The battery must be clean. No imperfections or faults with the battery life. Check this link for common battery questions.
Tyres
Your tyres are one such essential part of the car in providing grip and control whilst on the road. Replace if they are worn, have a crack, or a tread depth less than 1.5 mm. Valve caps fitted to protect from the buildup of dirt. Check this link to know when to replace your tyres.
Lights
One of the top reasons people fail their certification is due to malfunctioning lighting. All park, Fog, headlights, and tail lights must not be cracked, loose, and faded.
Car Steering
They must not be worn out. Check for any quirks and difficulties of possibly making quick turns
Windscreen
A significant number of vehicles failed the examinations due to a cracked or chipped windscreen. The glass must be 100% free from scratches, chips, or cracks. Also, if window tints are too dark.
Suspension Components
Check if your car rides roughly, Drifting or pulling during turns.
Seats and Seatbelts System Failure
Seat, seatbelts, and airbags are the most crucial safety mechanism in your vehicle must be in proper working condition. They should be free from frays, cuts, and damage.
Dashboard Warning Signs
When the motor engine is running, there should not be any warning lights indicated.
Check for Modifications
Without permission from DOT for any vehicle modification, it may cause your vehicle to fail certification.
Rust
Rust will prompt breaks in the outside of the paint and cause an air bubble in the Duco.
Engine Oil Leaks
Engine and transmission oil leaks are one of the most vital contributing factors that can lead to a failure to get a Roadworthy certificate. These include not only all the safety concerns but can lead to expensive damage conceding the veracity of the vehicle. A simple degrease from top to bottom will keep things neat and tidy.
Horn
Your horn is intended for situations where you must alert another driver that they are about to hit something or someone. Horn does not work will cause fail inspection.
Wiper Blades
Regardless of the climate conditions, clear vision is vital out and about and just new windscreen wiper cutting edges can ensure this. A new windscreen wiper can ensure a clear vision. Windscreen washer liquid is at the appropriate level.
Brakes
Your braking mechanism must function at higher-capacity. It should hold the vehicle in place at an uphill angle to successfully pass inspection.
Radiator Hose
The radiator hose must not be fragile, torn, frayed, or broke.
Following and checking the above tips will prevent failing the inspection, additional cost, and rescheduling another appointment.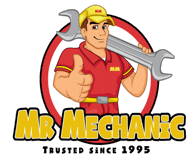 Mr. Mechanic can come to you for any vehicle repair, service, roadworthy certificate, and inspection needs. Call us for a free quote!